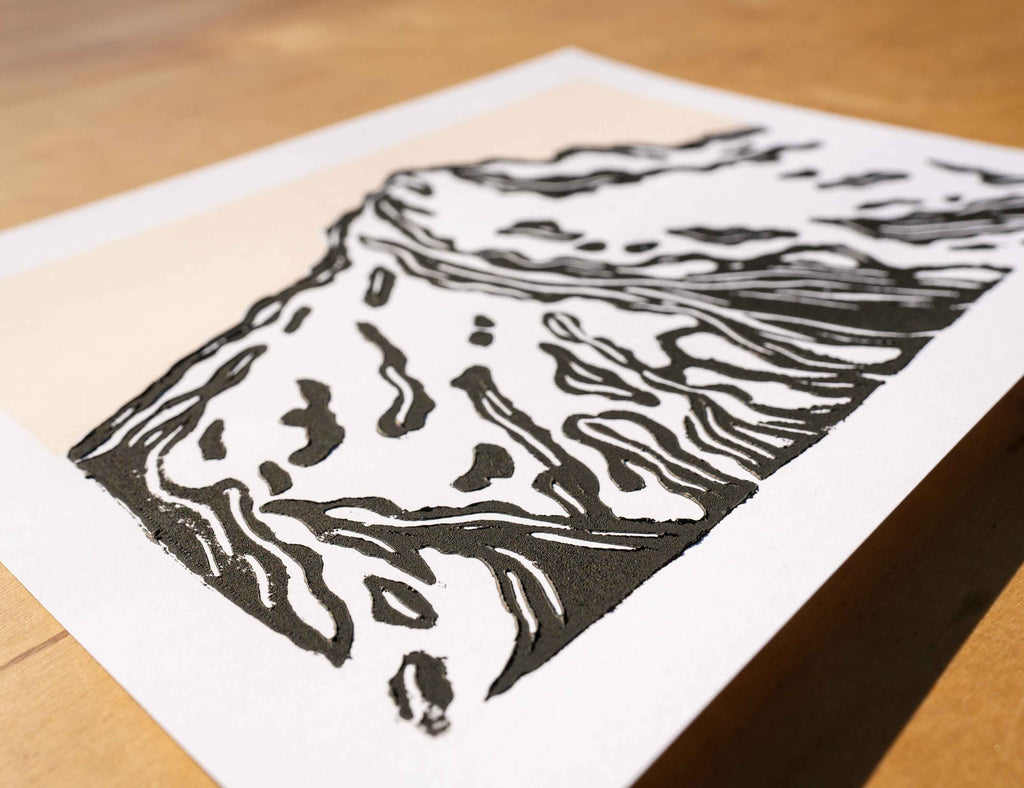 Early Morning Light Block Print
"Early Morning Light"


Just imagine. You are awake before the sun has made its climb into the sky. Fresh ice crystals have formed and the mountain is cast in dark shadows. You can still feel the sleep in your eyes but you push on, adrenaline and excitement keep you alert because one thing's for sure, the early bird gets the worm!
 Limited Run of 12, Individually Numbered, mixed media
Print Specs: 
Hand carved linoleum block print // Non - toxic ink on premium matte paper