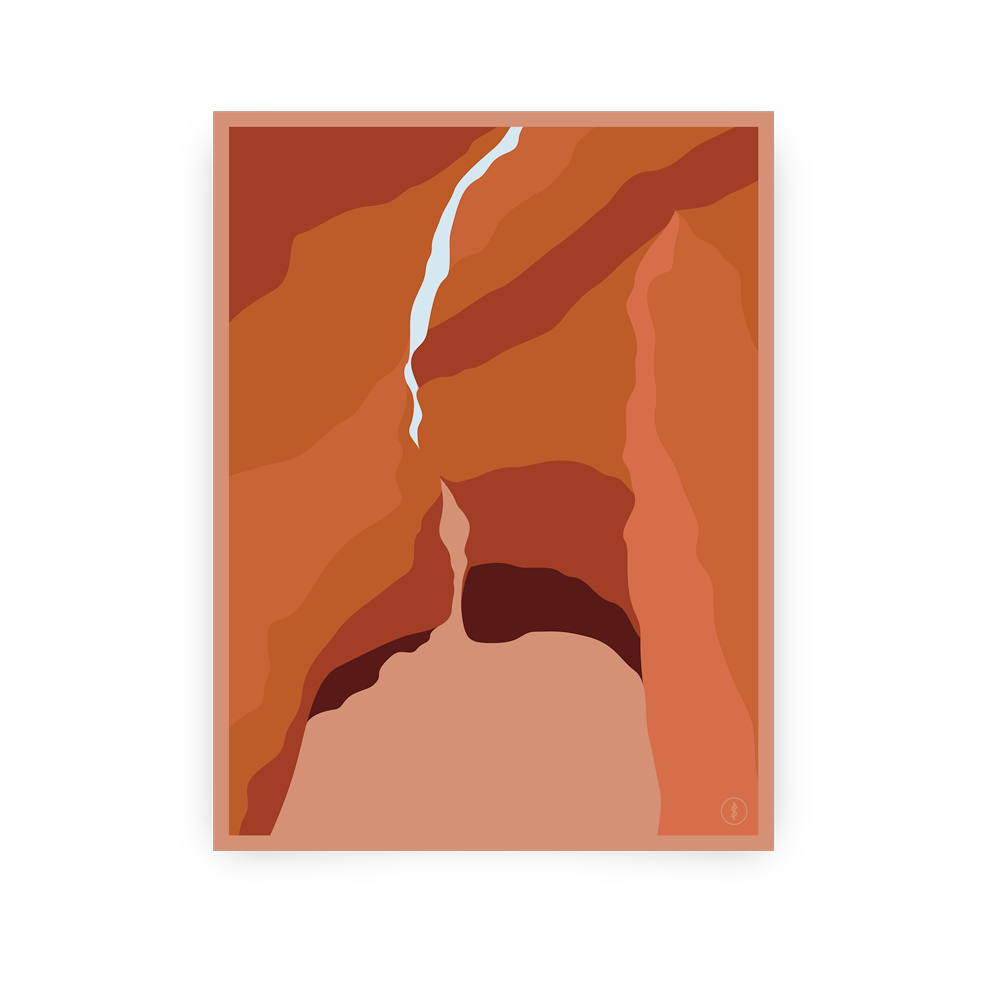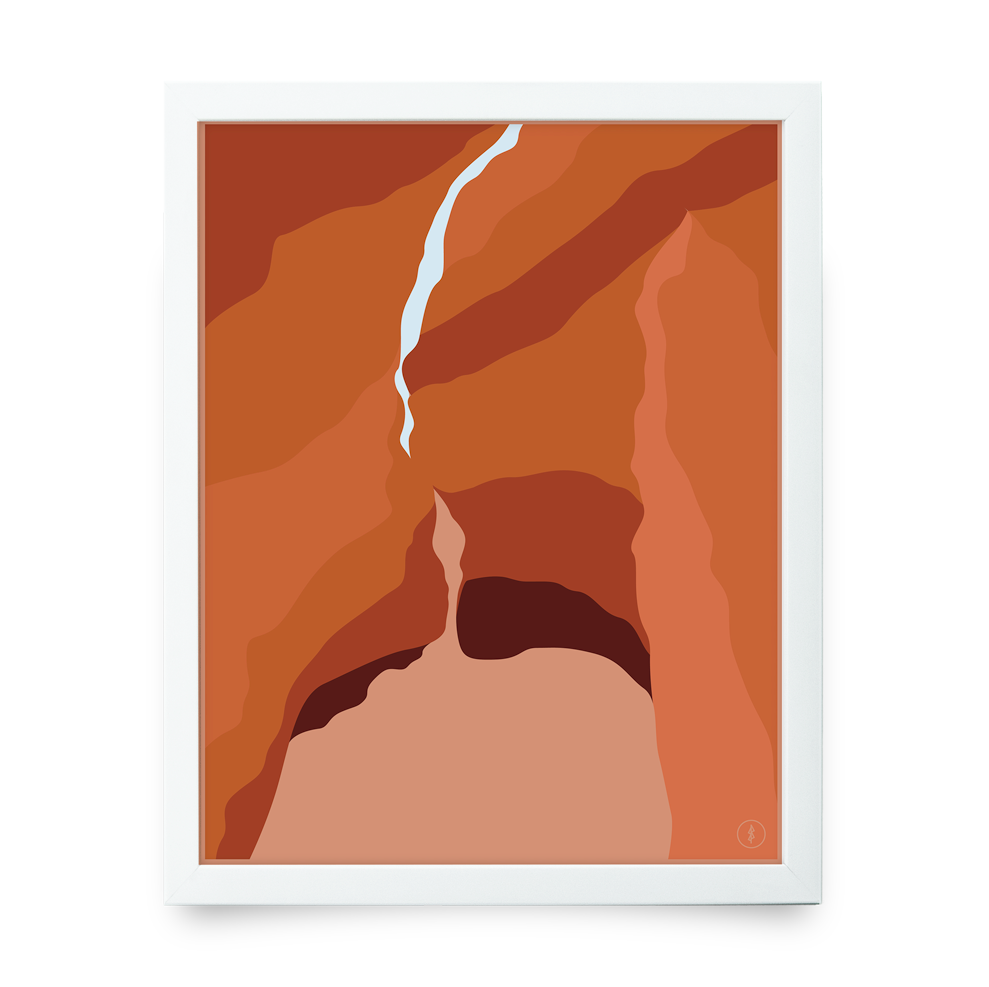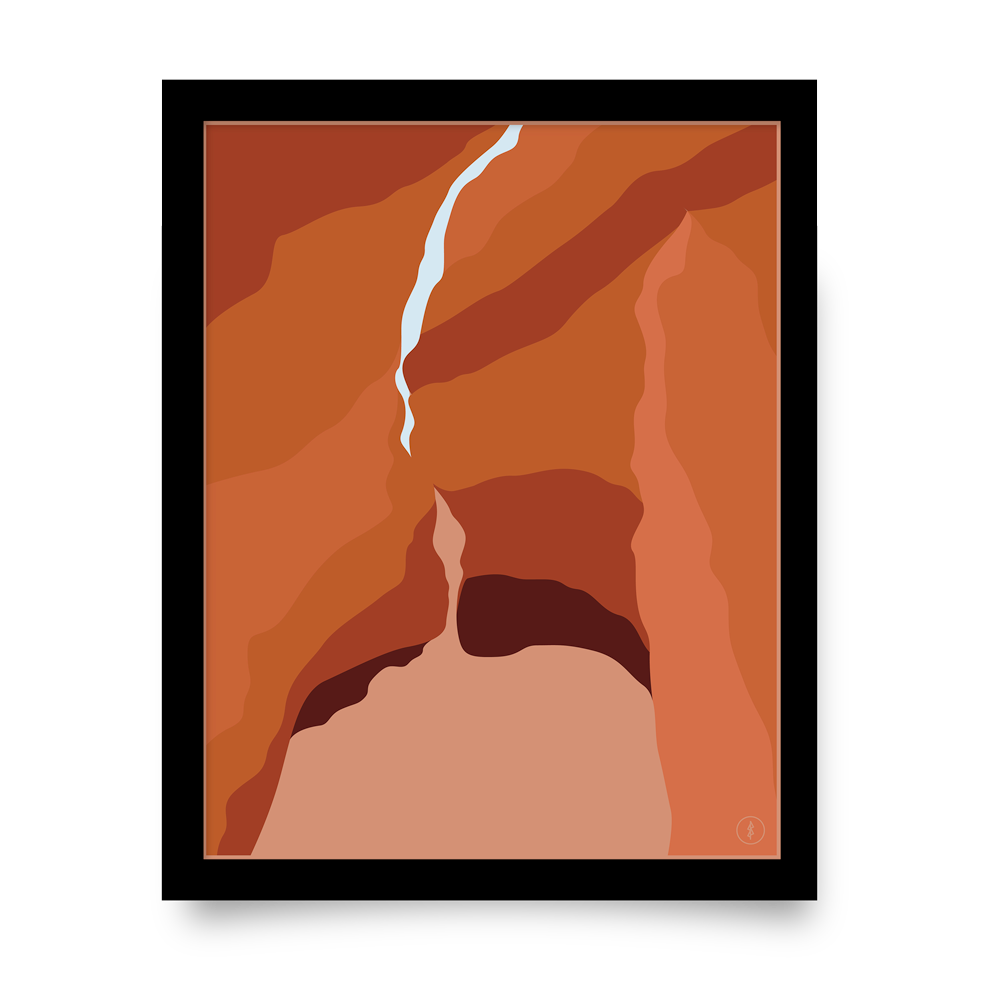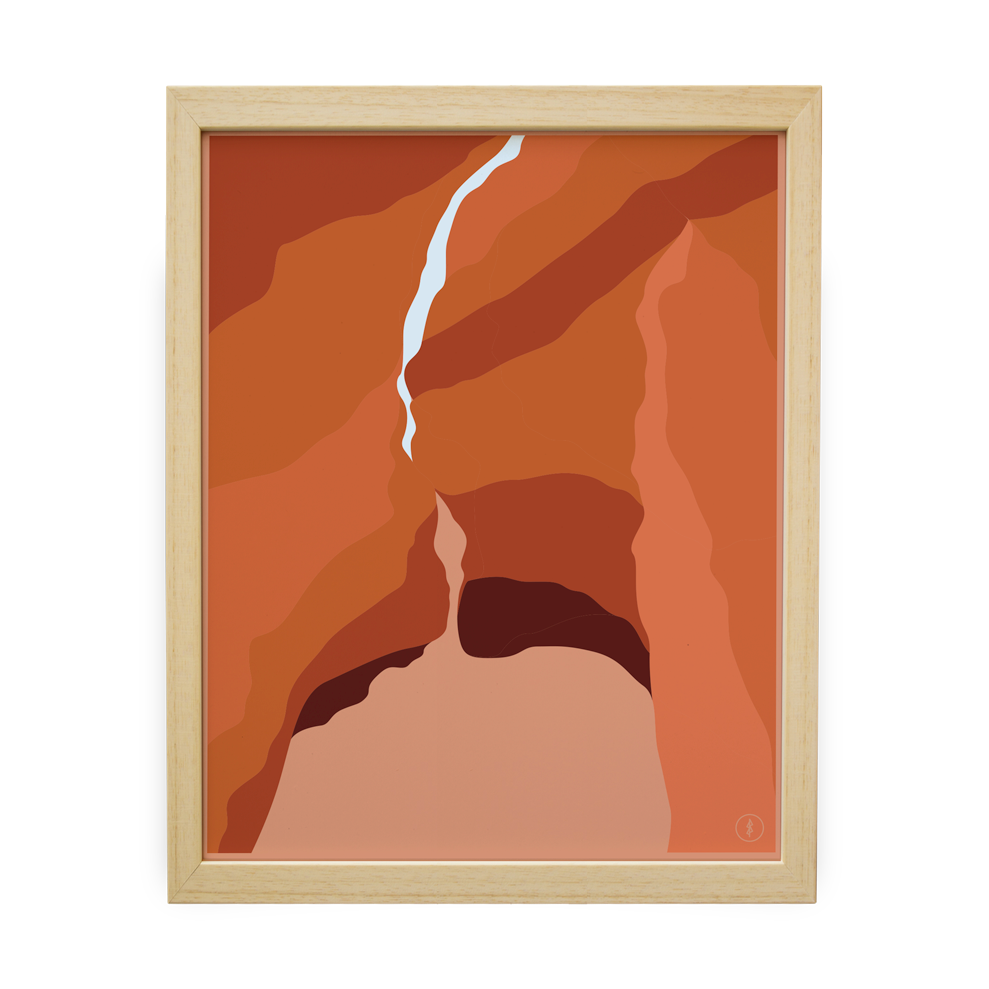 The Place Where Water Runs Through the Rocks
"Antelope Canyon"

Over the 191 million years ago water began to carve the sandstone into the canyon we now know as Antelope Canyon. Today the walls of the canyon are worn smooth and are painted with vibrant reds and oranges. Art can only so much represent the awe inspiring nature of this place. Get out and see it for yourself. 

Print Specs: 
230 gsm heavyweight matte paper, pigment based archival inks.
Frame Specs: 
Wood Frames: Hand framed in NC. // ¾" wide face, 1¼" deep frame // Glass glazing, acid-free foam board.