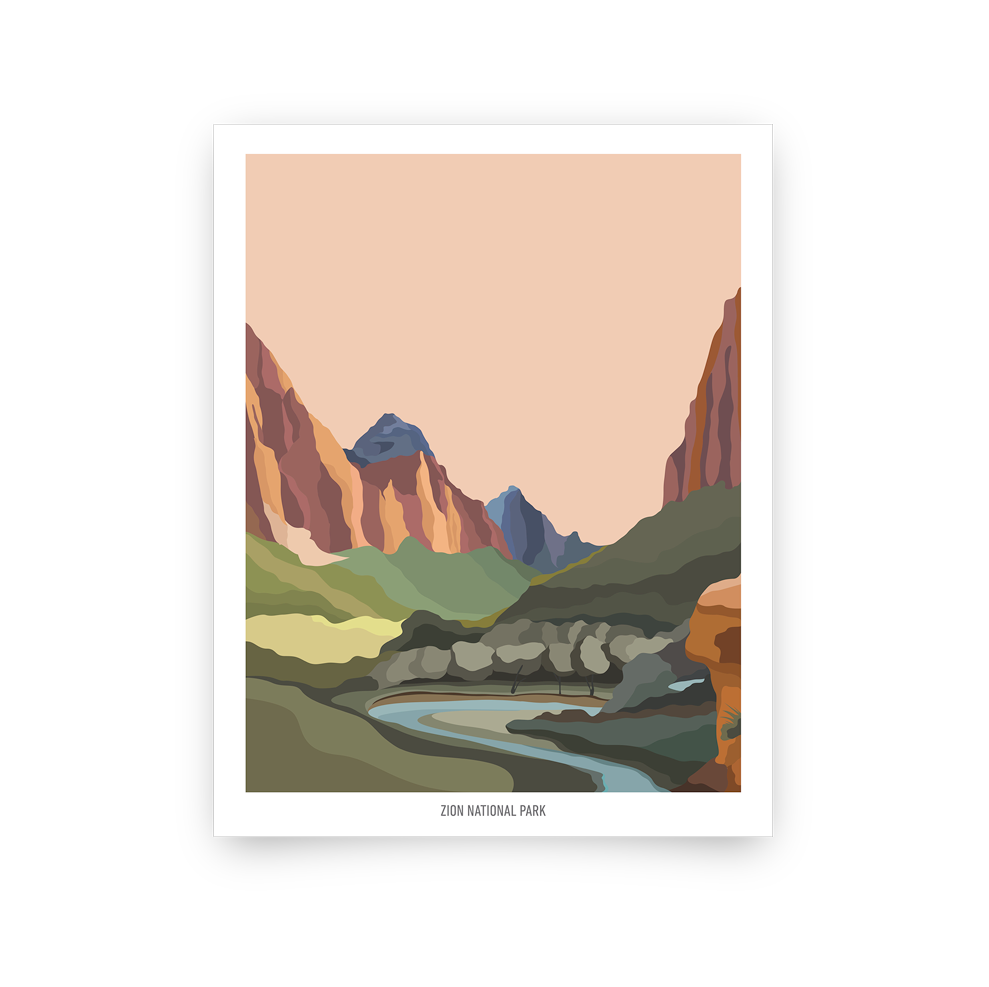 Zion
Zion National Park, founded in 1919, is the epitome of beauty and wonder. Known for its canyons, waterfalls, cliffs, and caves it's the ultimate destination for adventure seekers. Also home to the Virgin River which is constantly changing the landscape as we see it! This print features iconic Zion Canyon but rather serves as a capture of a place in time. Who knows what it will look like in a hundred years!
Print Specs: 
230 gsm heavyweight matte paper, pigment based archival inks.
Frame Specs: 
Wood Frames: Hand framed in-house with real hardwood // ¾" wide face, 1¼" deep frame // Glass glazing, acid-free foam board.