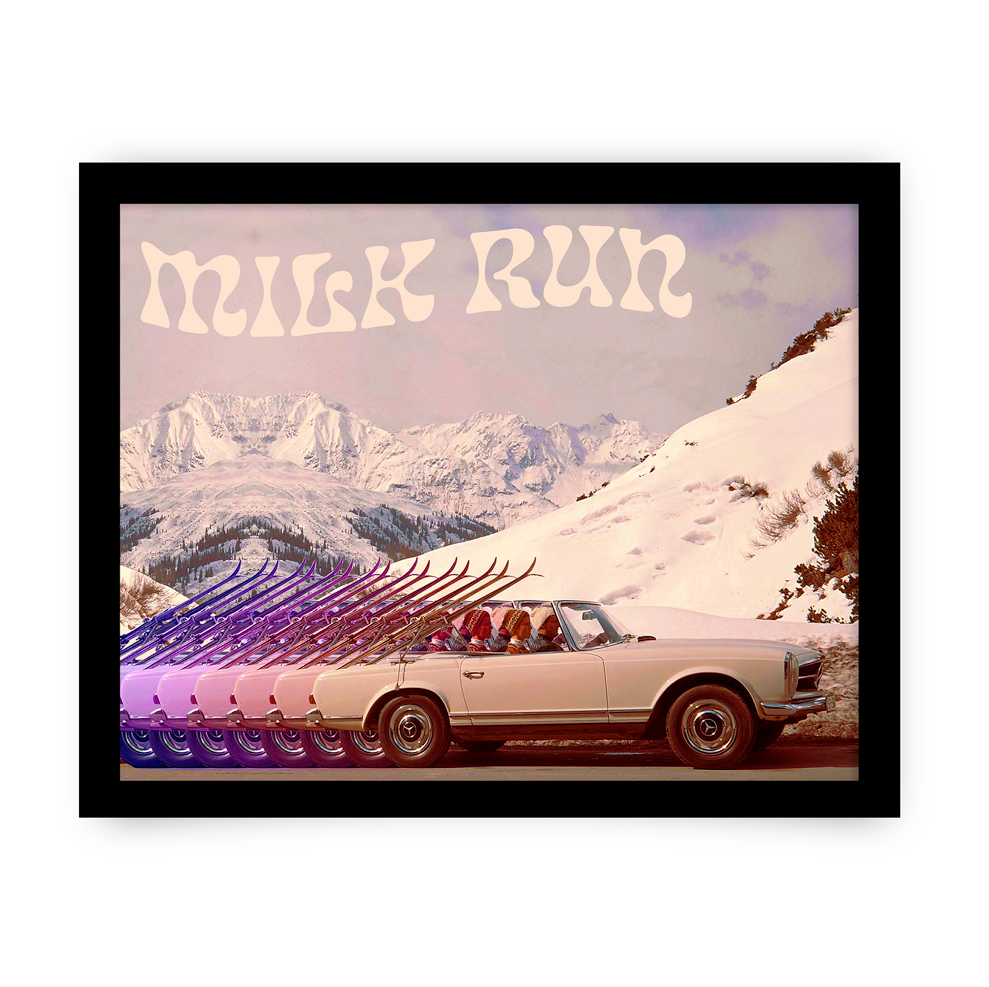 Milk Run
Bright and early, the Milk Run in skiing is the first run of the day. Did ya know that the phrase originated from the early morning milk deliveries of days gone by? Milk men were up before everyone else, and if you got up earlier than a milk man then you'd be the first person on the slopes.

Print Specs: 
230 gsm heavyweight matte paper, pigment based archival inks.
Frame Specs: 
Wood Frames: Hand framed in-house with real hardwood // ¾" wide face, 1¼" deep frame // Glass glazing, acid-free foam board.