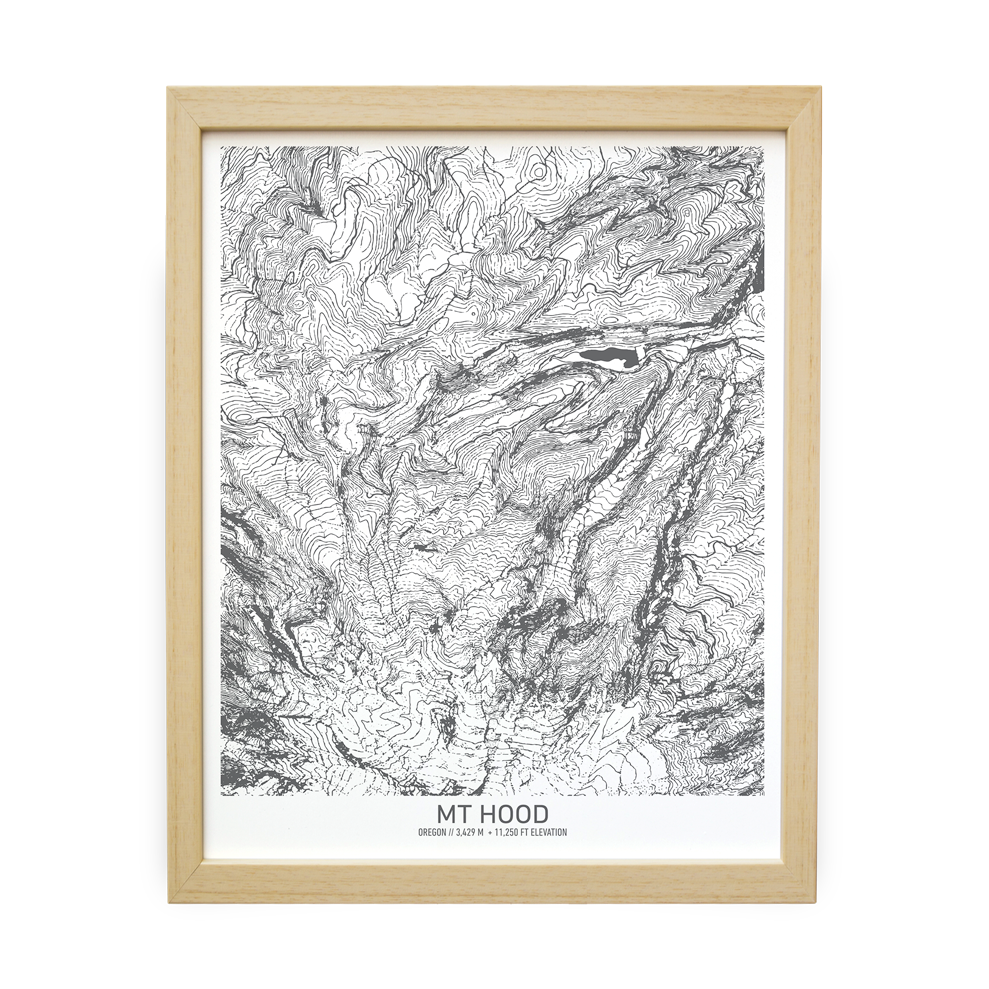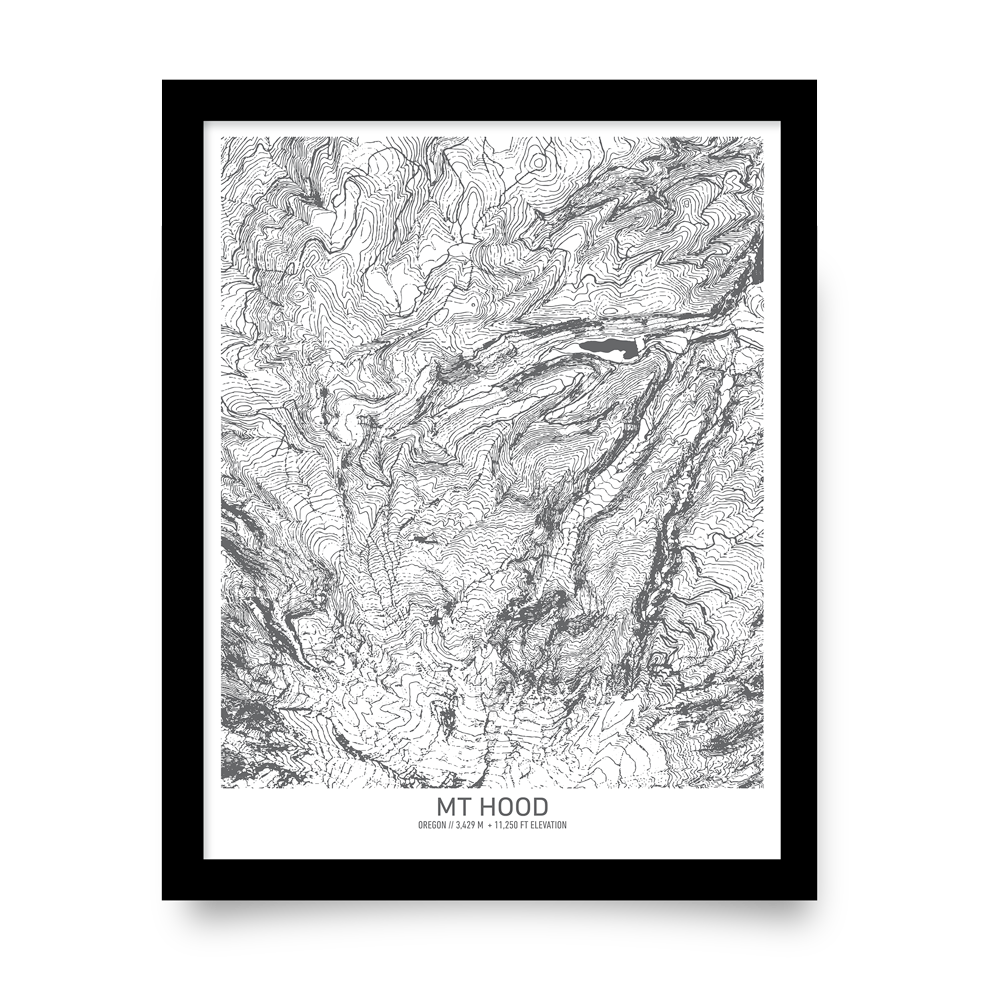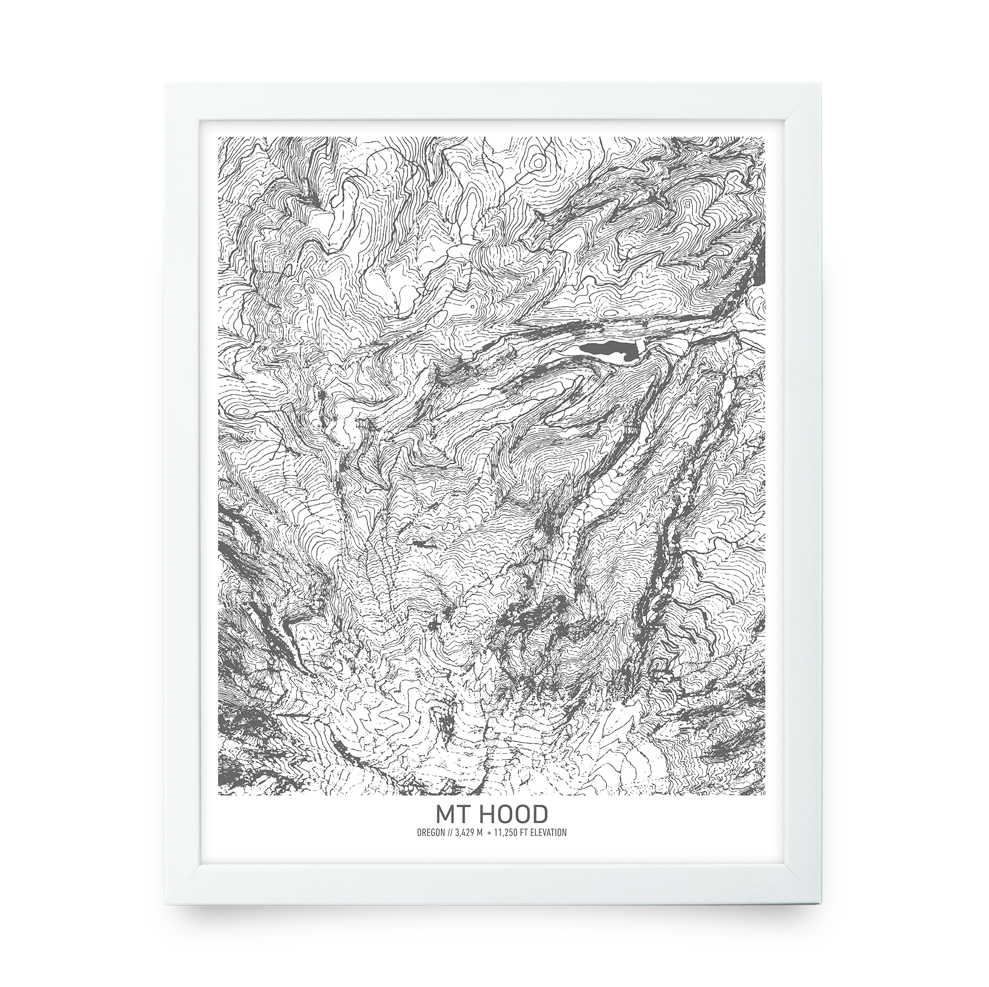 Mt Hood, Oregon Topo Map (White)
"Mt Hood"

Did ya know that Mt Hood is actually an active volcano? It's kind of a crazy thought especially when you are skiing down the mountain's fresh powder unknowing of what lies below the surface. It's a good thing that scientists today have now been able to determine that the likelihood of a major eruption is very small!
Print Specs: 
230 gsm heavyweight matte paper, pigment based archival inks.
Frame Specs: 
Wood Frames: Hand framed in-house with real hardwood // ¾" wide face, 1¼" deep frame // Glass glazing, acid-free foam board.