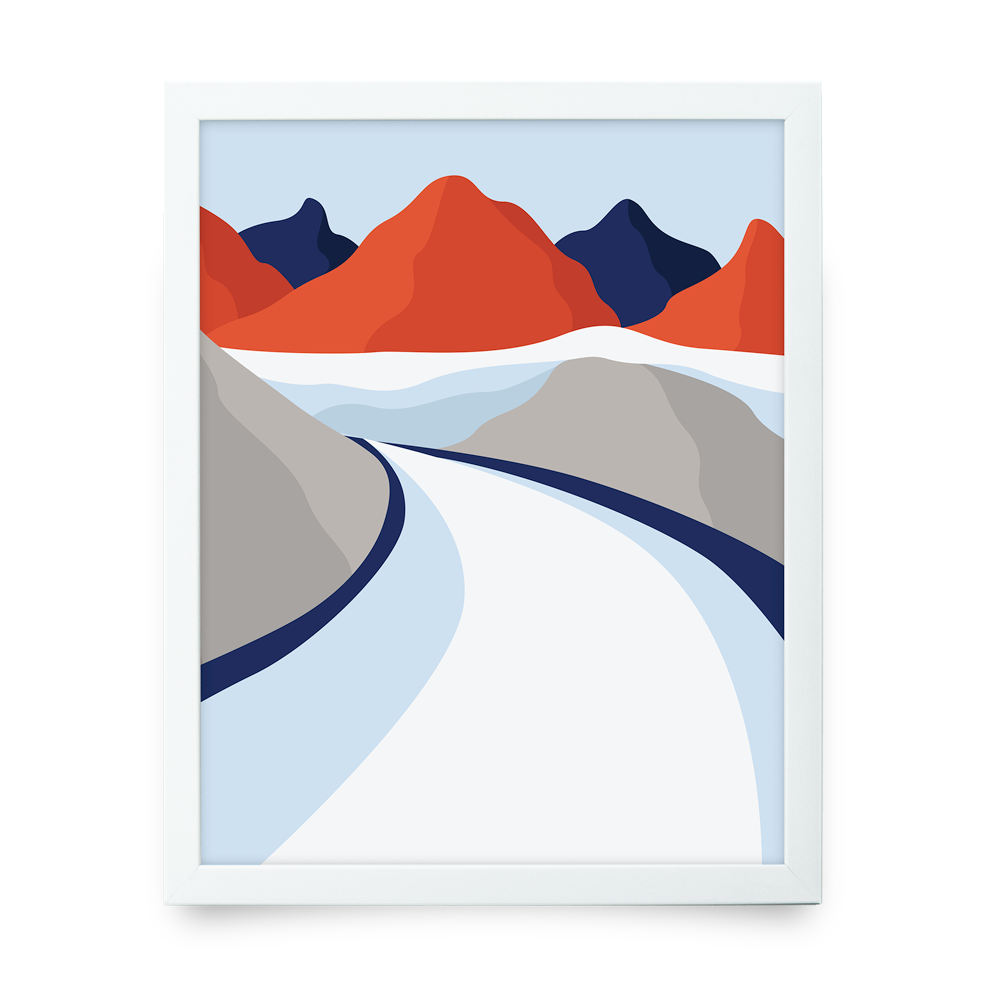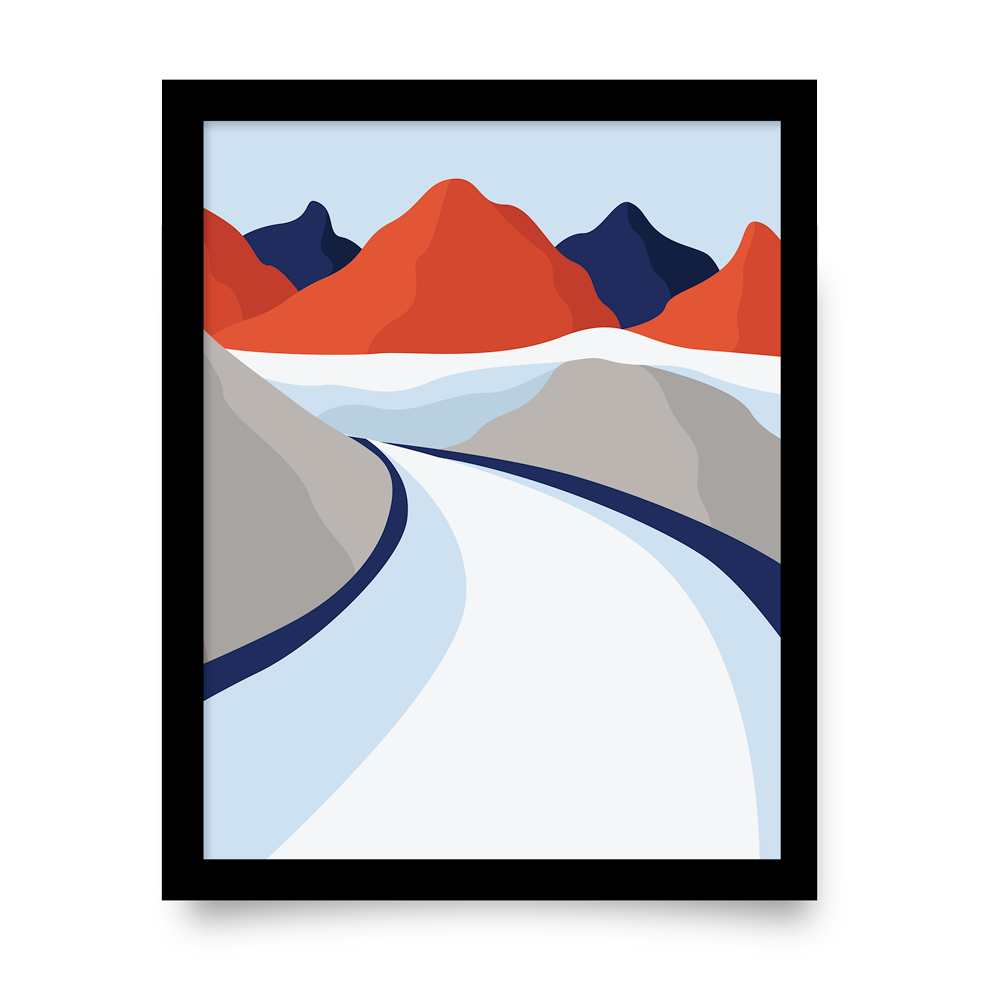 Ski Park City - Frigid
"Frigid"

Brrr! It's cold. You might be able to see your breath in the frigid air and see the crystals form on the edge of your goggles. Everything around you may be white as far as the eye can see… but as you stare down your next run it's the adrenaline pumping through your veins that keeps you warm. 
Print Specs: 
230 gsm heavyweight matte paper, pigment based archival inks.
Frame Specs: 
Wood Frames: Hand framed in-house with real hardwood // ¾" wide face, 1¼" deep frame // Glass glazing, acid-free foam board.