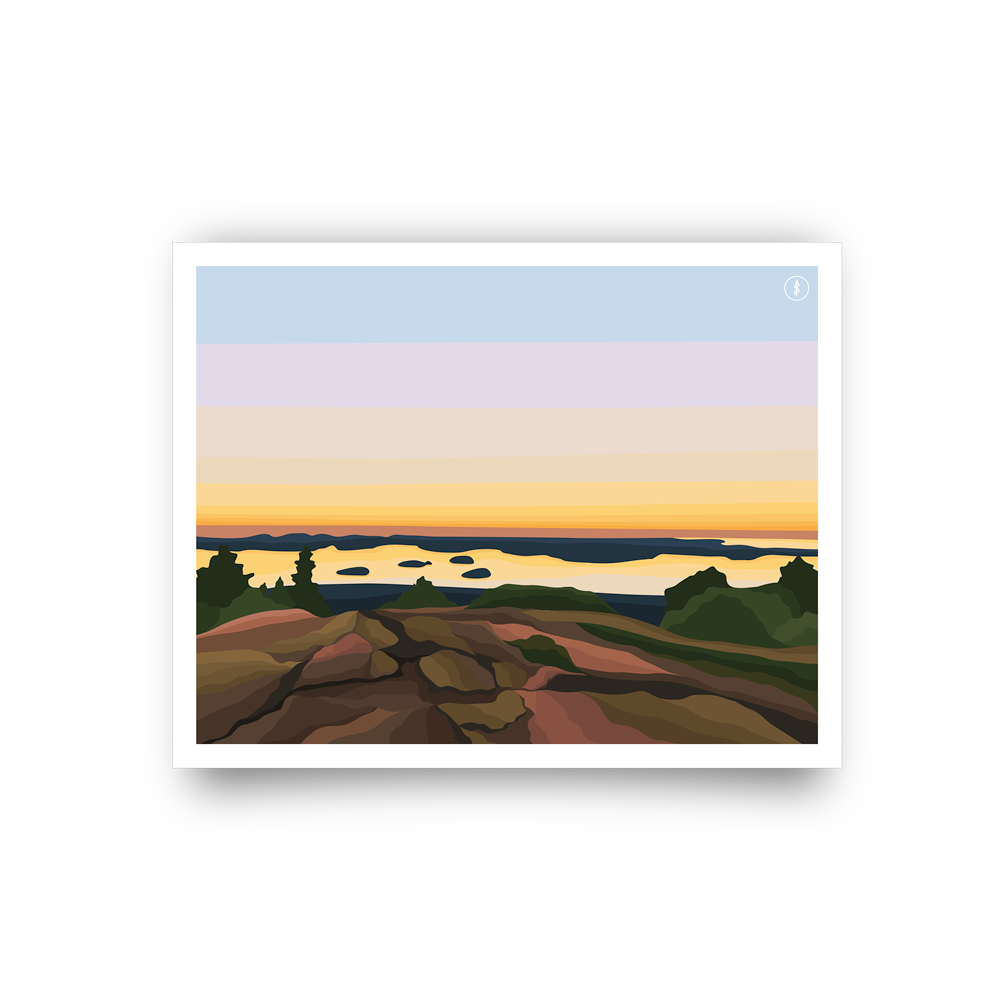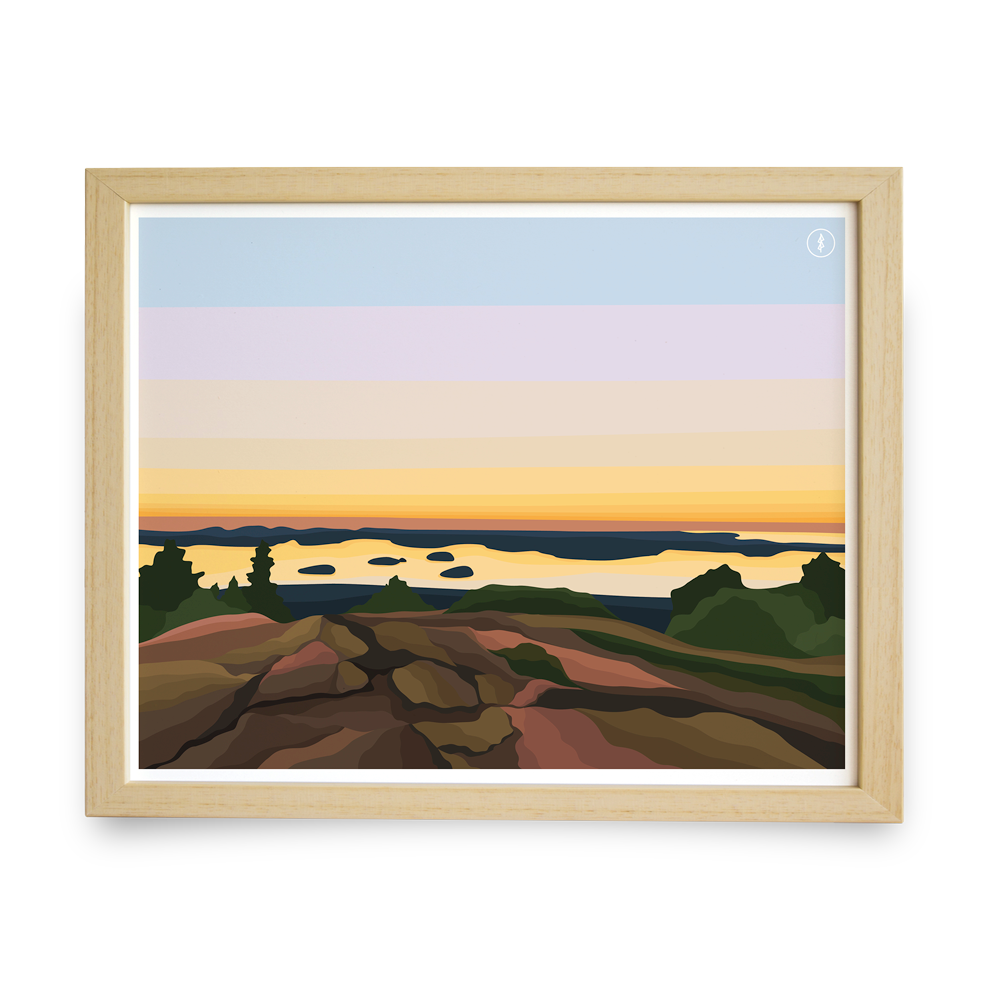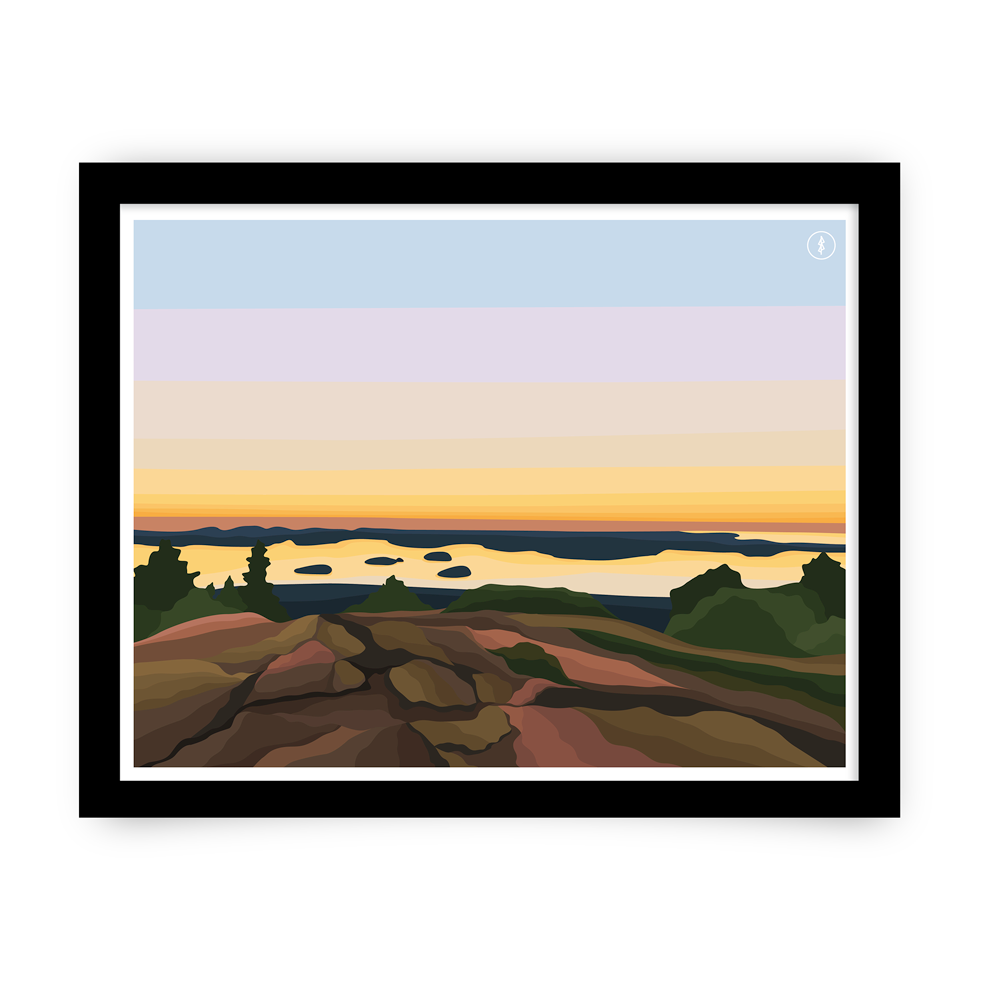 Sun's First Shine
Are you an early bird? At certain times of the year, Acadia receives the first light in the morning as the sun rises in the sky. The oranges and reds are cast upon land and water  and are first seen on Cadillac Mountain. With this print we aimed to capture the rich colors and calm peacefulness of the early morning light. 
Print Specs: 
230 gsm heavyweight matte paper, pigment based archival inks.
Frame Specs: 
Wood Frames: Hand framed in NC. // ¾" wide face, 1¼" deep frame // Glass glazing, acid-free foam board.