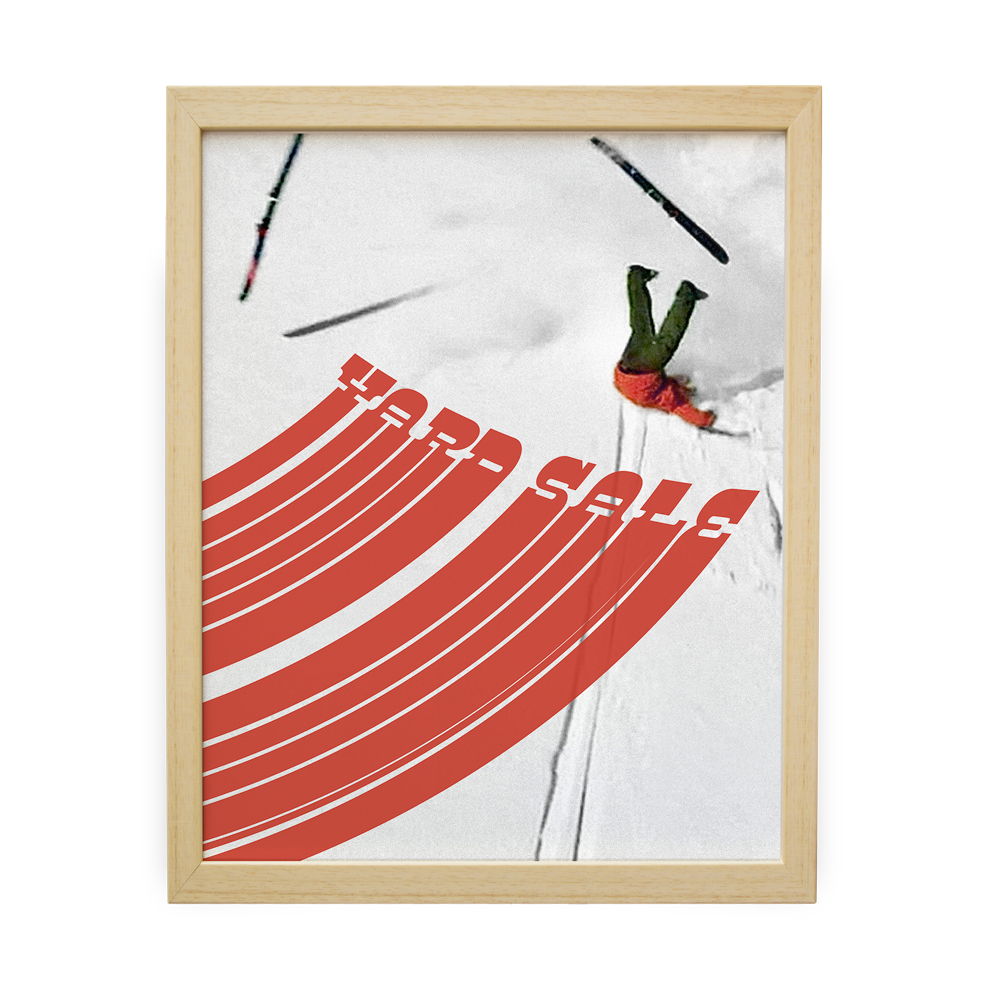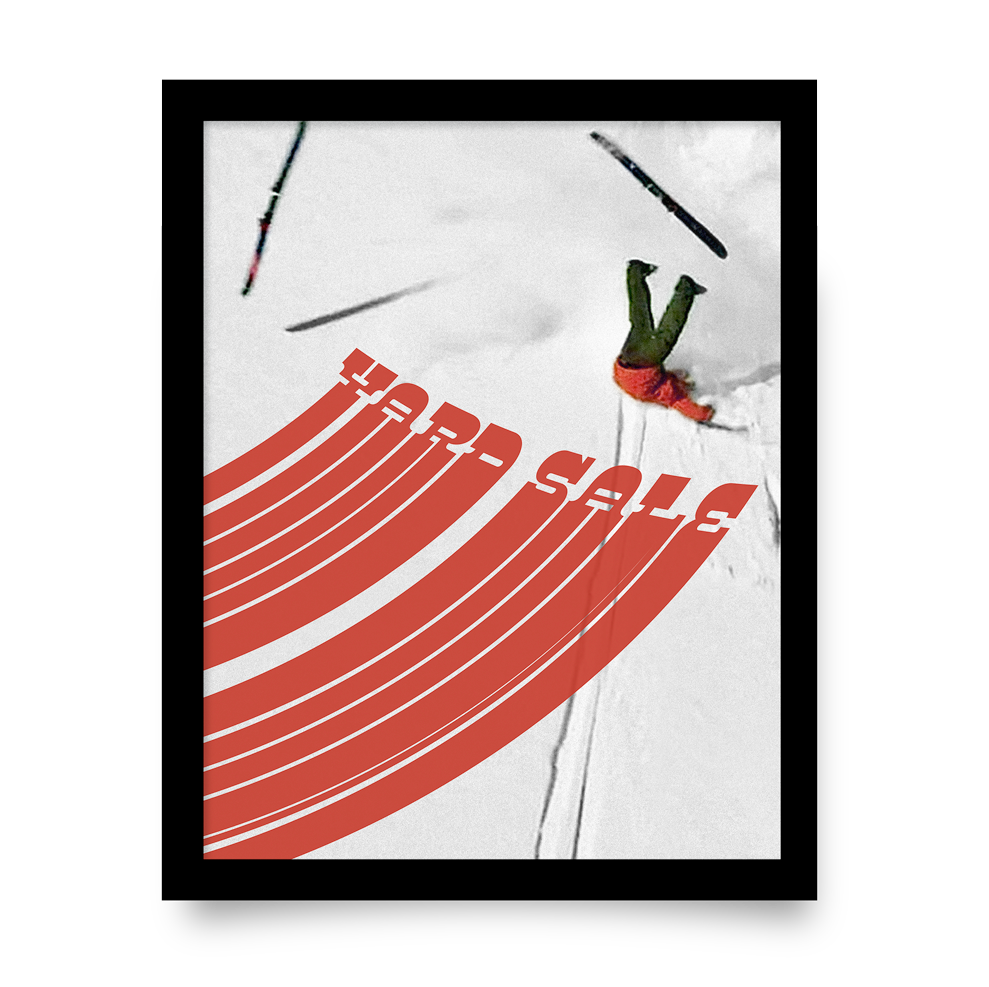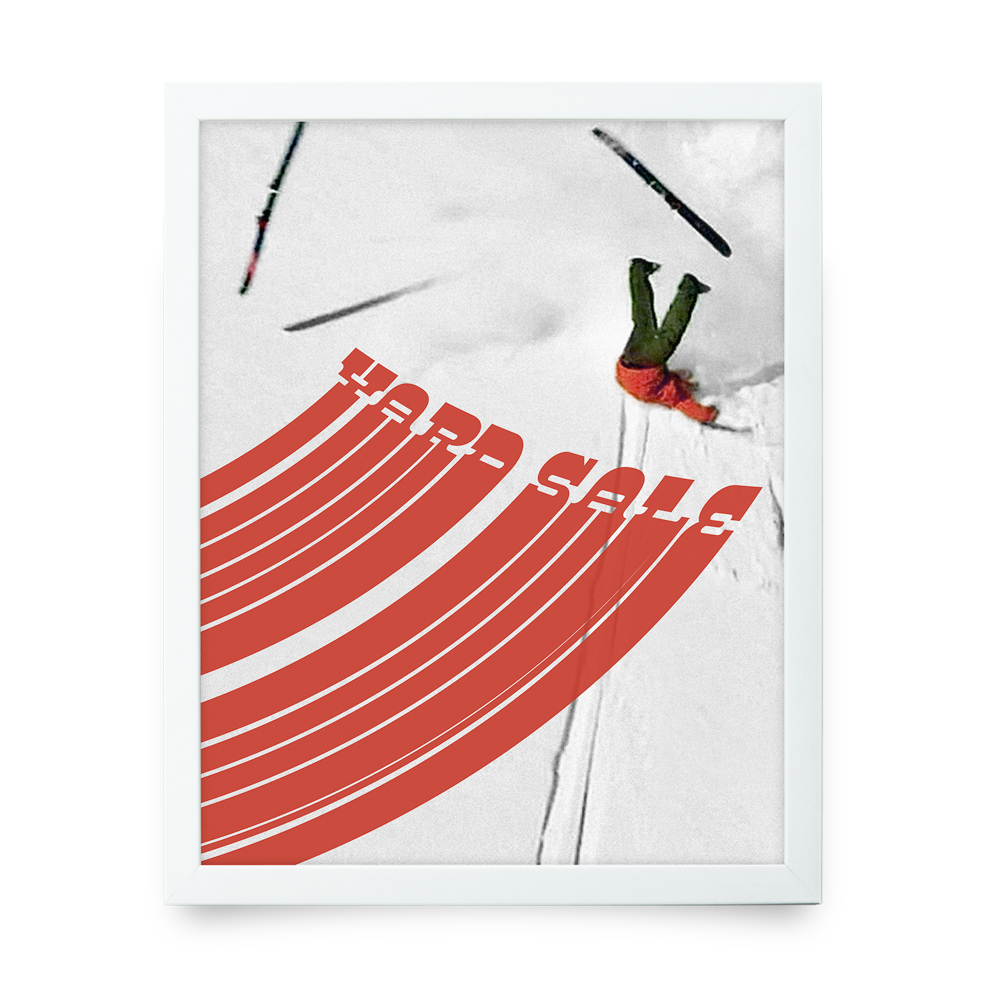 Yard Sale!
"Yard Sale!"

The lift riders get in a good-natured chuckle as you tumble head-over-heels down the mountain, separated ever further from your skis and poles as they stick in the snow. Hopefully that skier behind you is nice enough to bring them down to you, lest you have to trek back up the slope and retrieve them yourself!

Print Specs: 
230 gsm heavyweight matte paper, pigment based archival inks.
Frame Specs: 
Wood Frames: Hand framed in-house with real hardwood // ¾" wide face, 1¼" deep frame // Glass glazing, acid-free foam board.