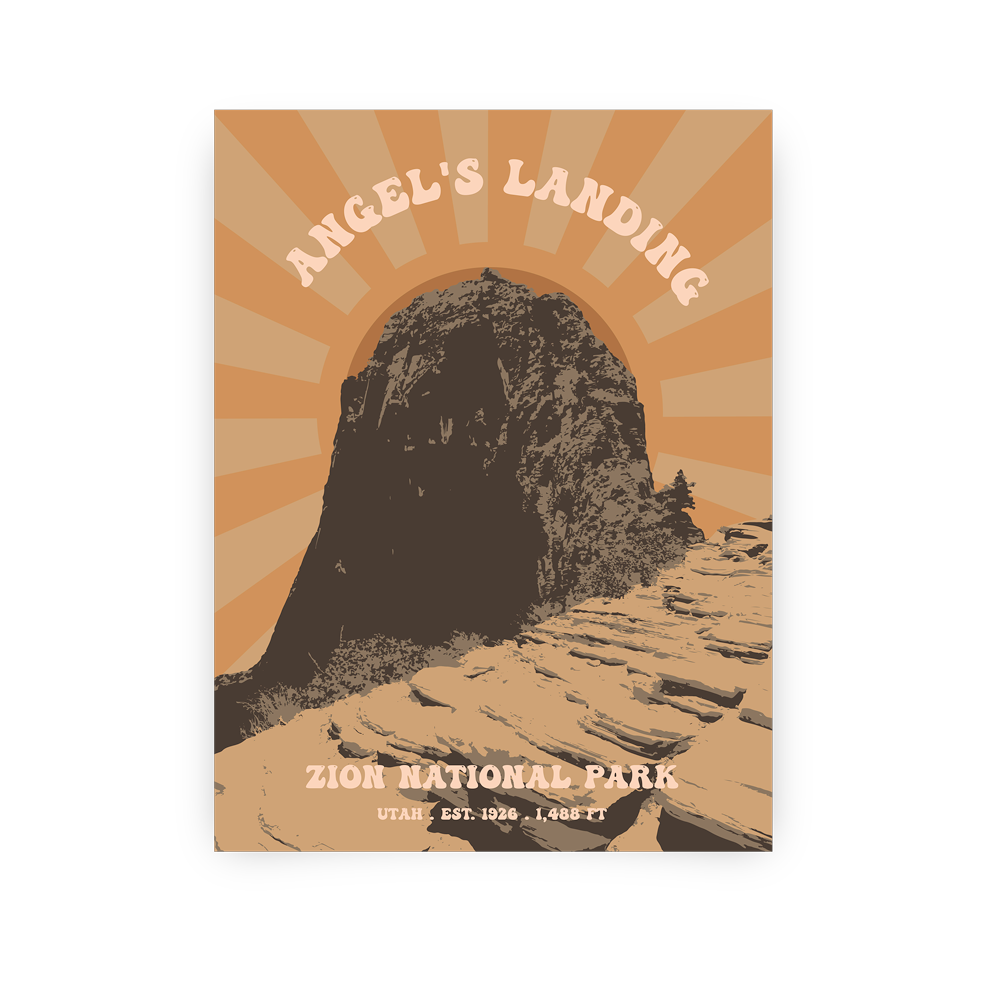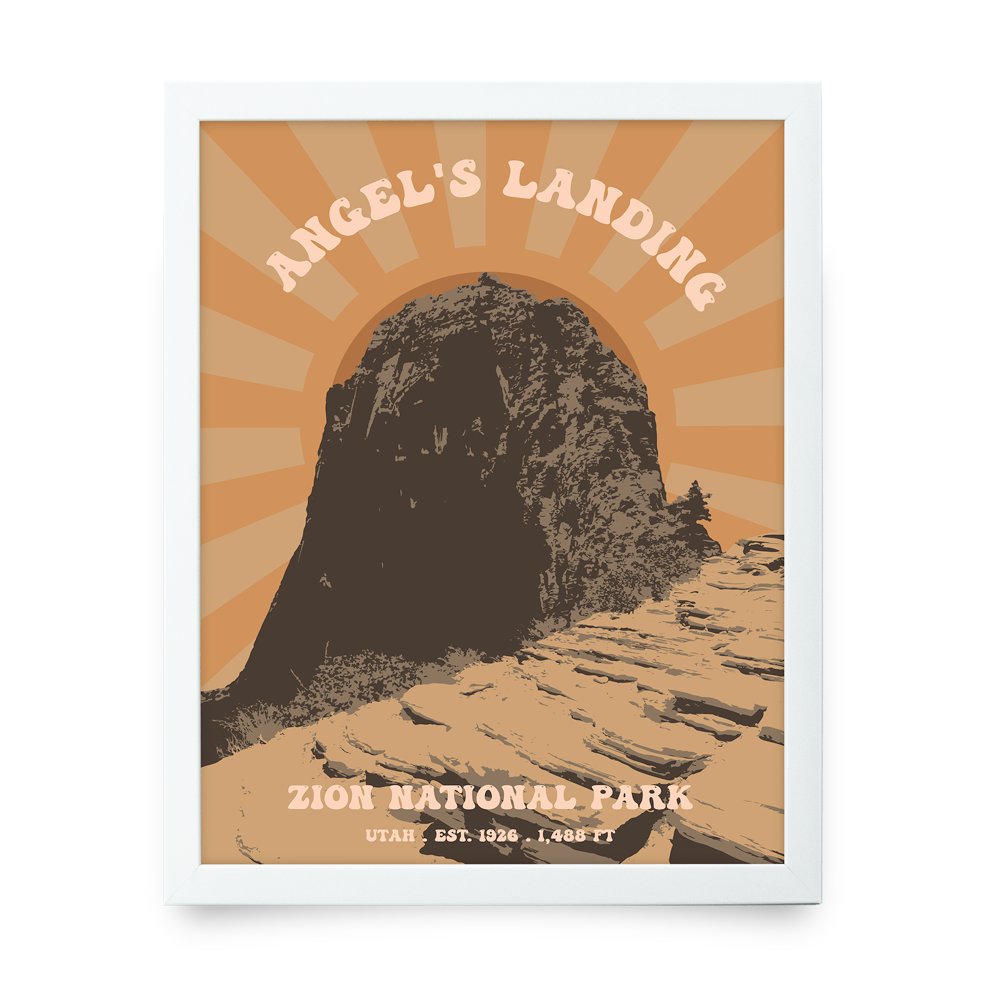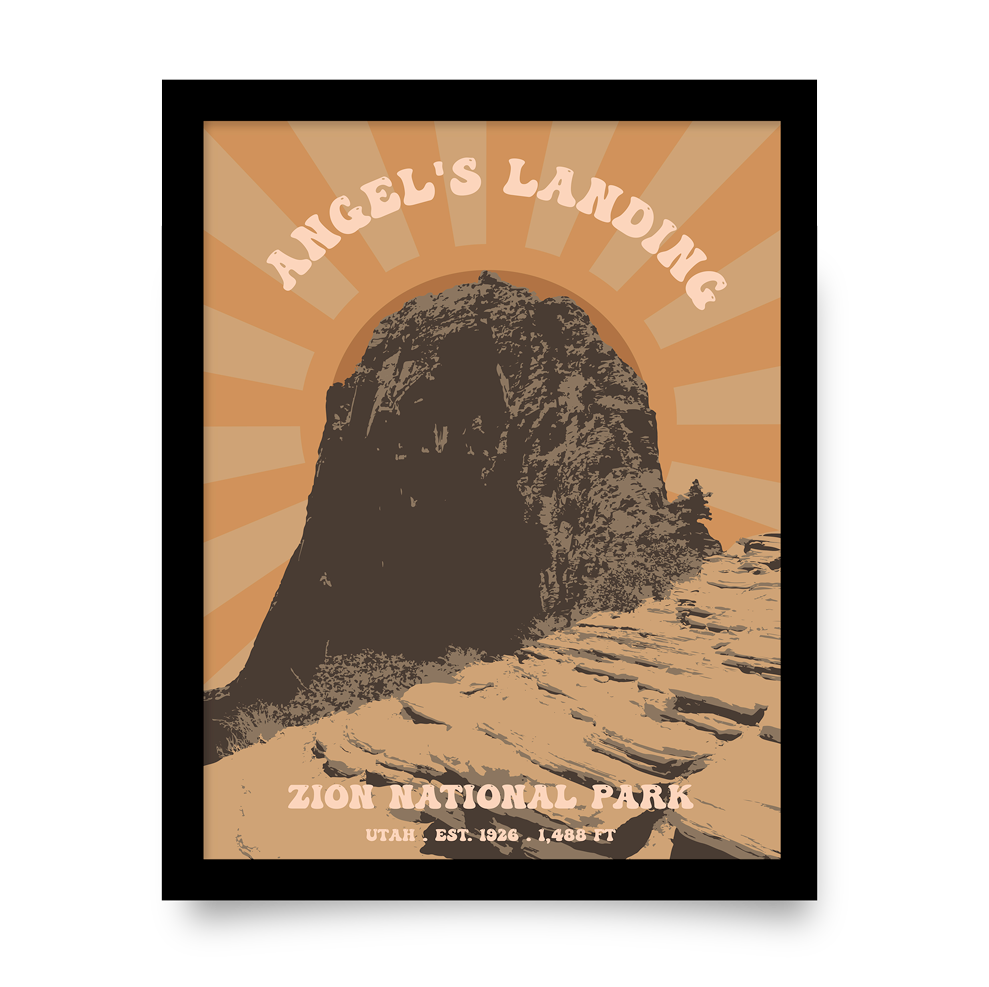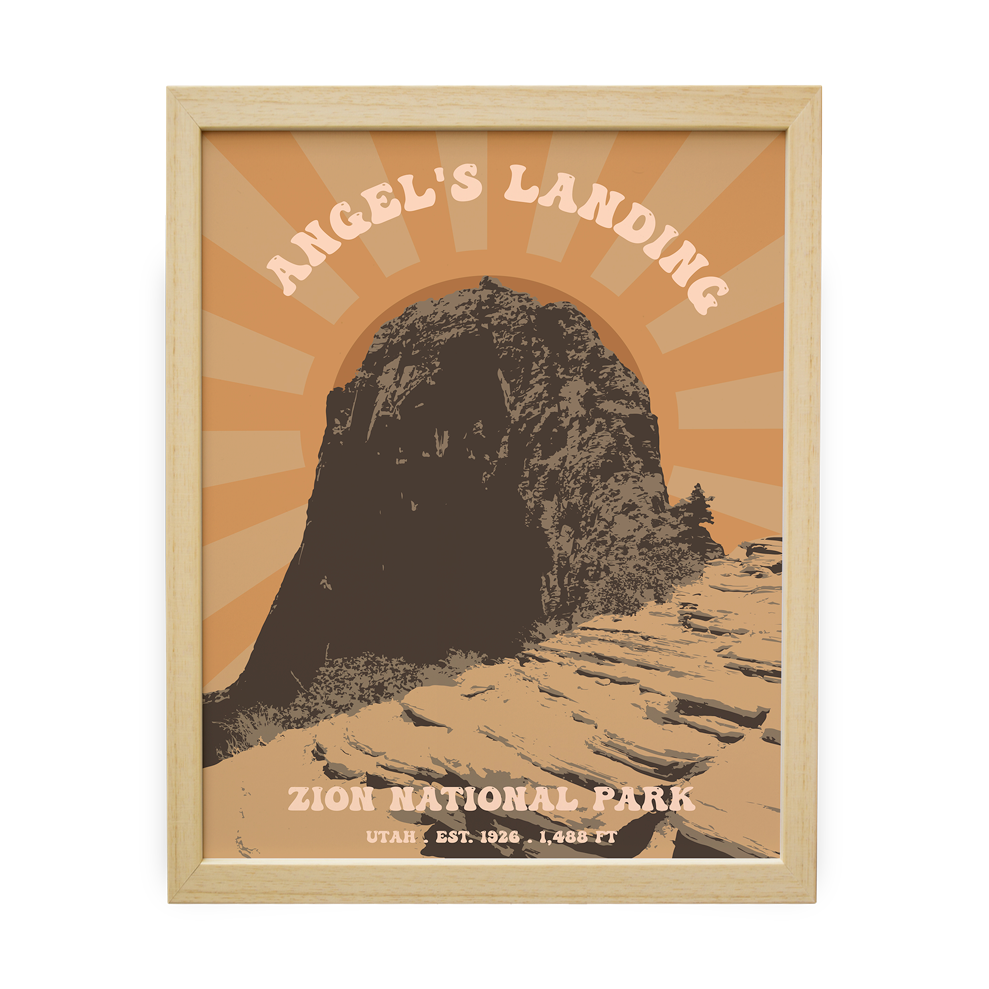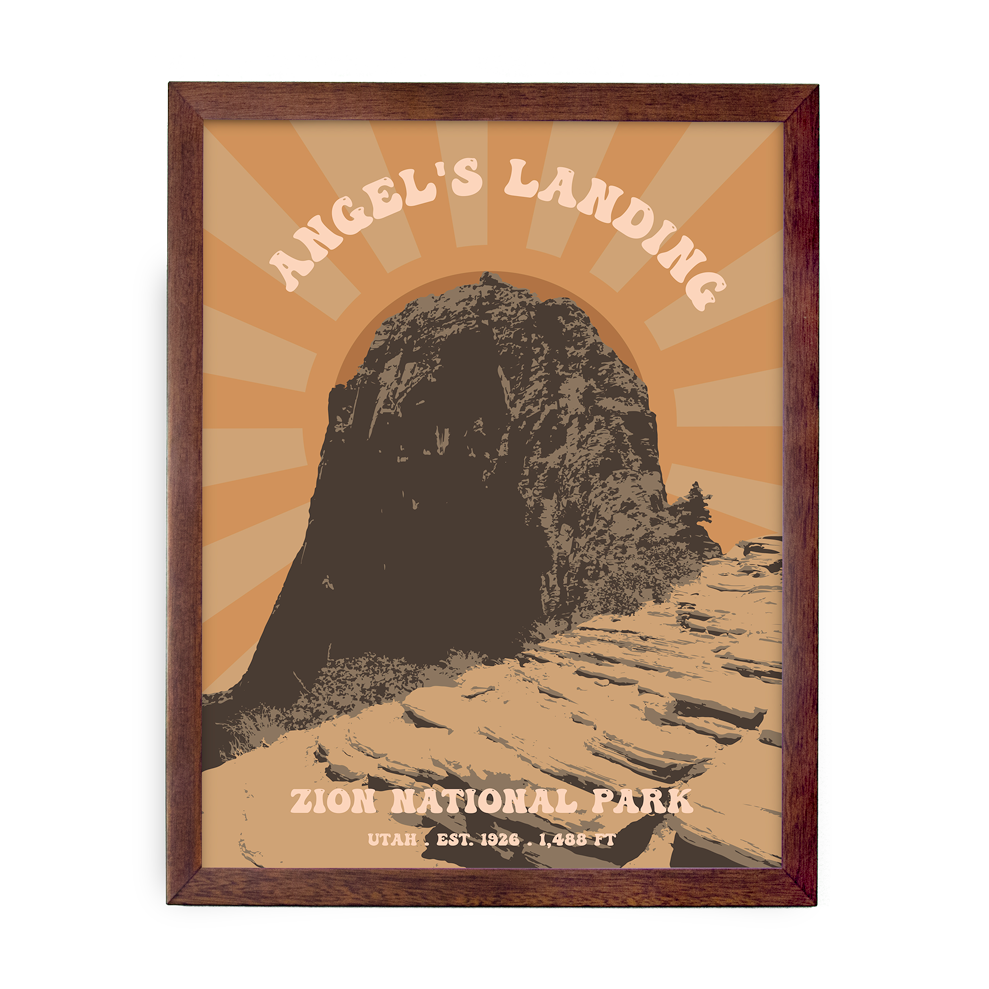 Angel's Landing
"Head in the Clouds"

It's rumored that the Angel's Landing Trail might be one of the scariest hikes in America. As you bravely conquer the summit you may feel overwhelmed. It might be because you just climbed 20 switchbacks and are out of breath, because you are uncomfortably close to a ledge that overlooks the valley, or because you head quite literally feels like it's in the clouds. Overwhelming? For sure. Breathtaking and unforgettable? Definitely!
Print Specs: 
230 gsm heavyweight matte paper, pigment based archival inks.
Frame Specs: 
Wood Frames: Hand framed in NC. // ¾" wide face, 1¼" deep frame // Glass glazing, acid-free foam board.