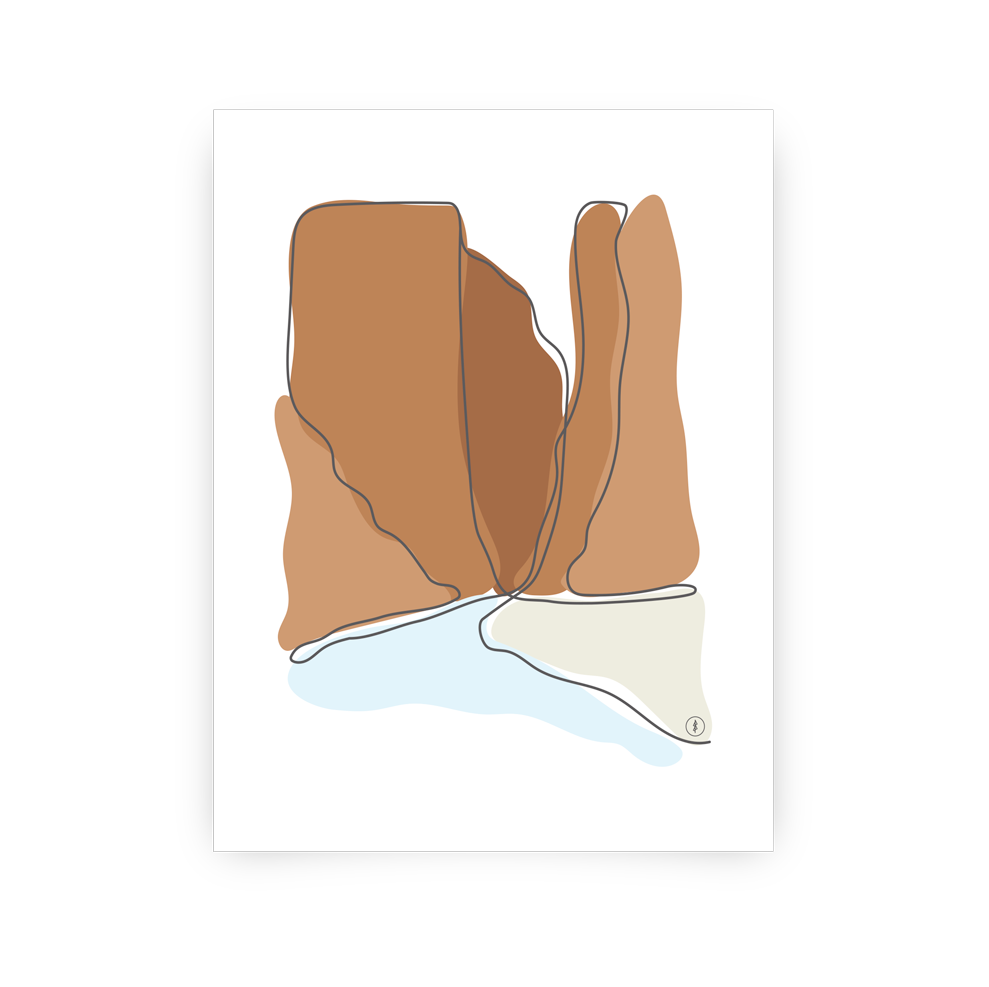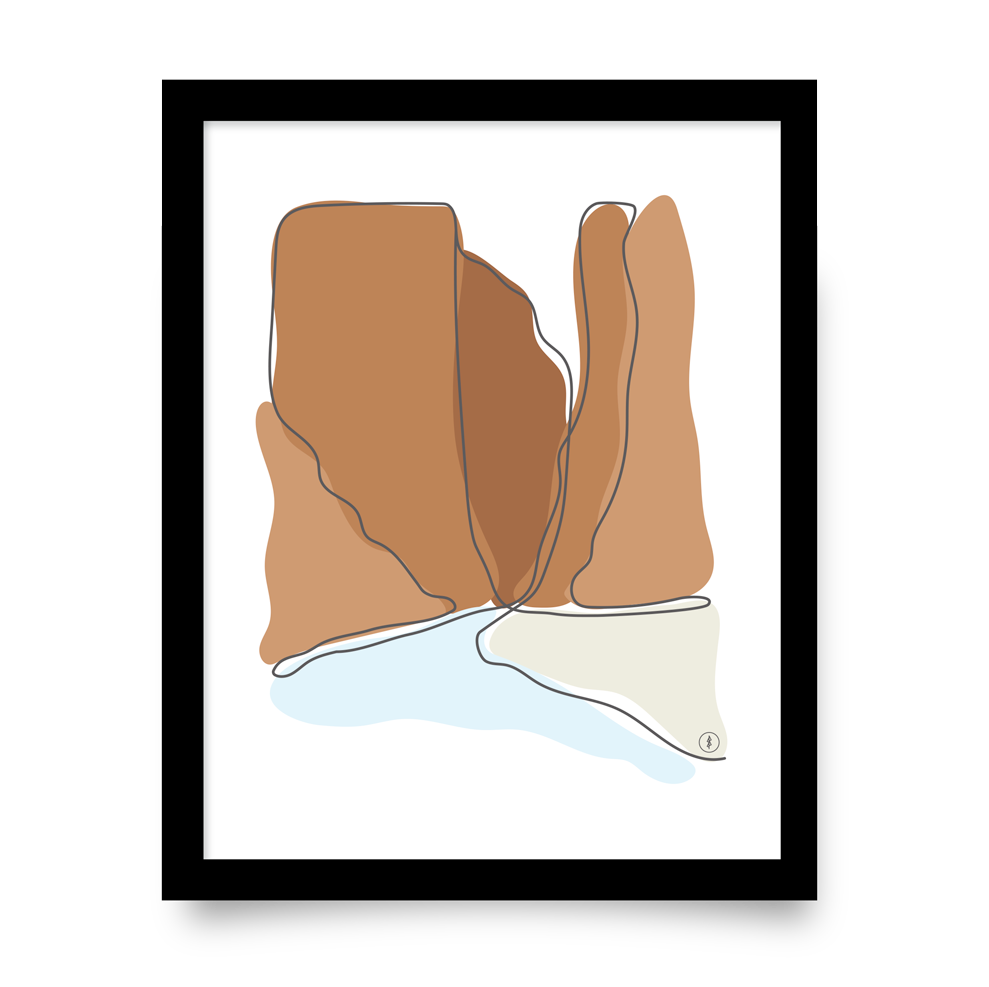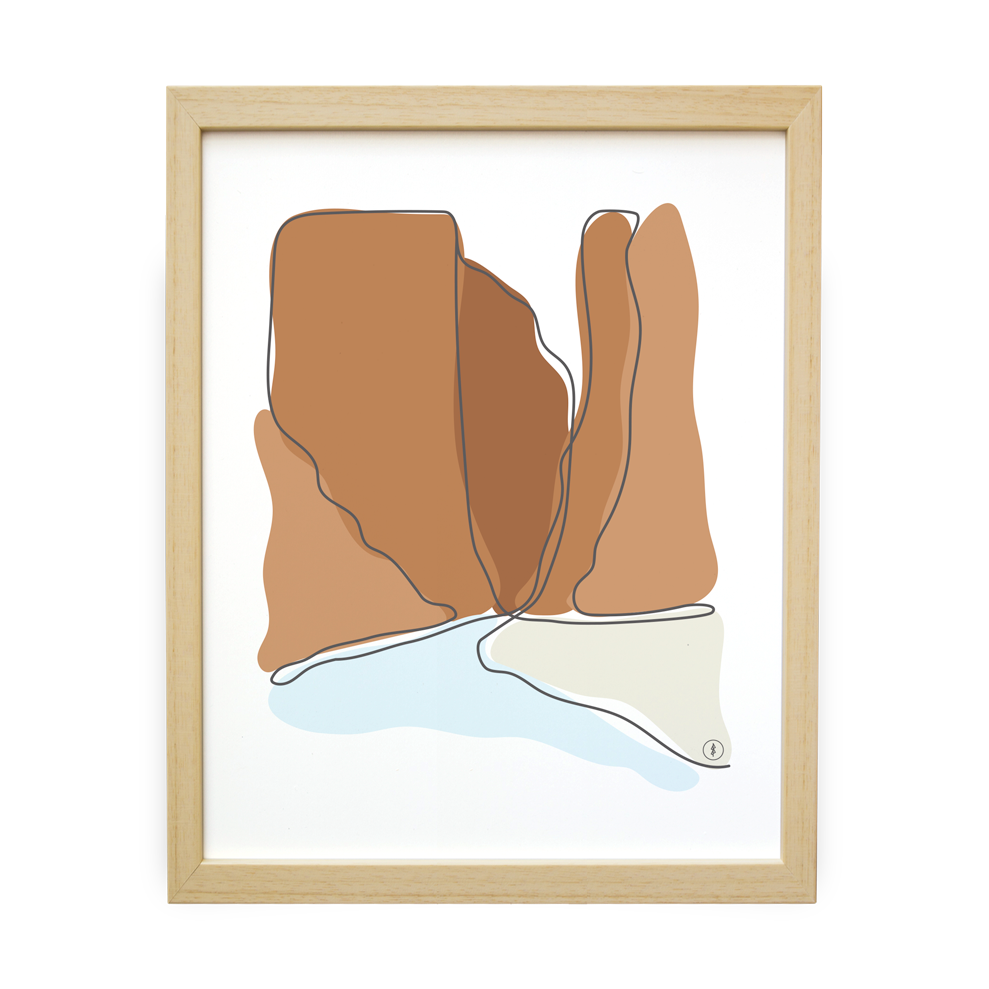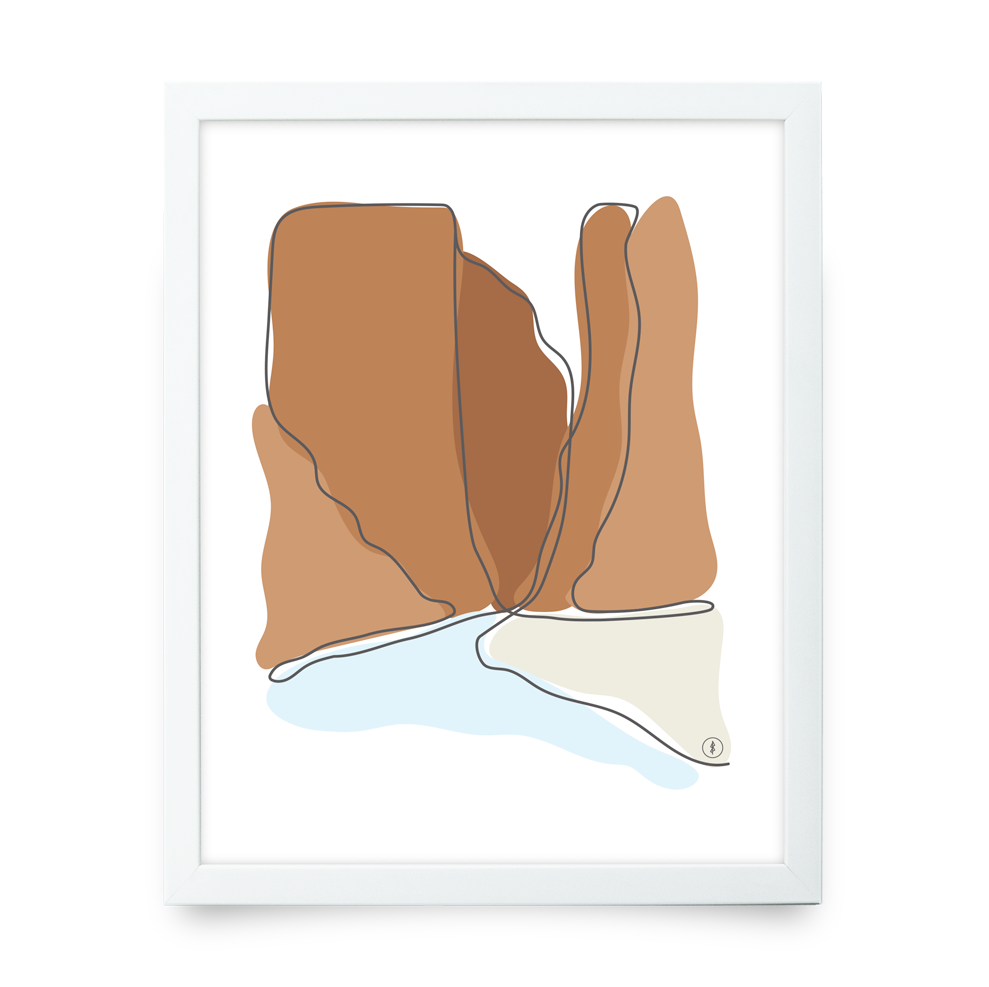 The Narrows
"Zion National Park"

Just imagine, the sun is shining through cracks in the canyon walls that rise thousands of feet above your head. With a hat on your head and a backpack strapped securely to your back you wade through the Virgin River deeper into the canyon. The strong current attempts to push you back but the thrill of adventure keeps you moving forward. 
Print Specs: 
230 gsm heavyweight matte paper, pigment based archival inks.
Frame Specs: 
Wood Frames: Hand framed in NC. // ¾" wide face, 1¼" deep frame // Glass glazing, acid-free foam board.