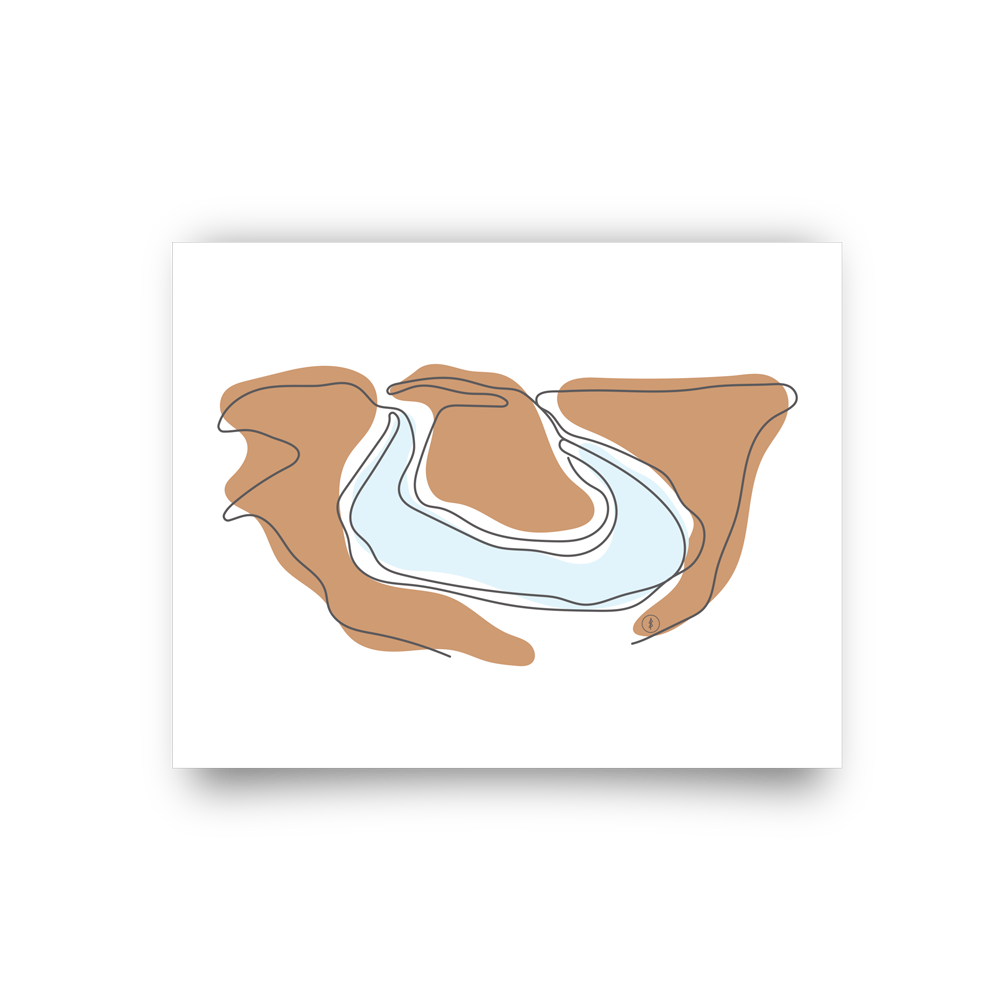 Winding Waters
"Path of Least Resistance"

Did ya know that nearly 5 million years ago the Colorado River began to carve away the sandstone to sculpt the rock structure that now sits in the curve of Horseshoe Bend? To this day the Colorado River still flows through the canyon in quite literally the path of least resistance to define the shape that has become a adventure icon of the American Southwest.
Print Specs: 
230 gsm heavyweight matte paper, pigment based archival inks.
Frame Specs: 
Wood Frames: Hand framed in NC. // ¾" wide face, 1¼" deep frame // Glass glazing, acid-free foam board.